Parents Speak out about Tummy Calm:
Our nine homeopathic remedies are derived from traditional European formulations. Each remedy included has proven beneficial in numerous testings and has been selected for its gentle effectiveness and safety.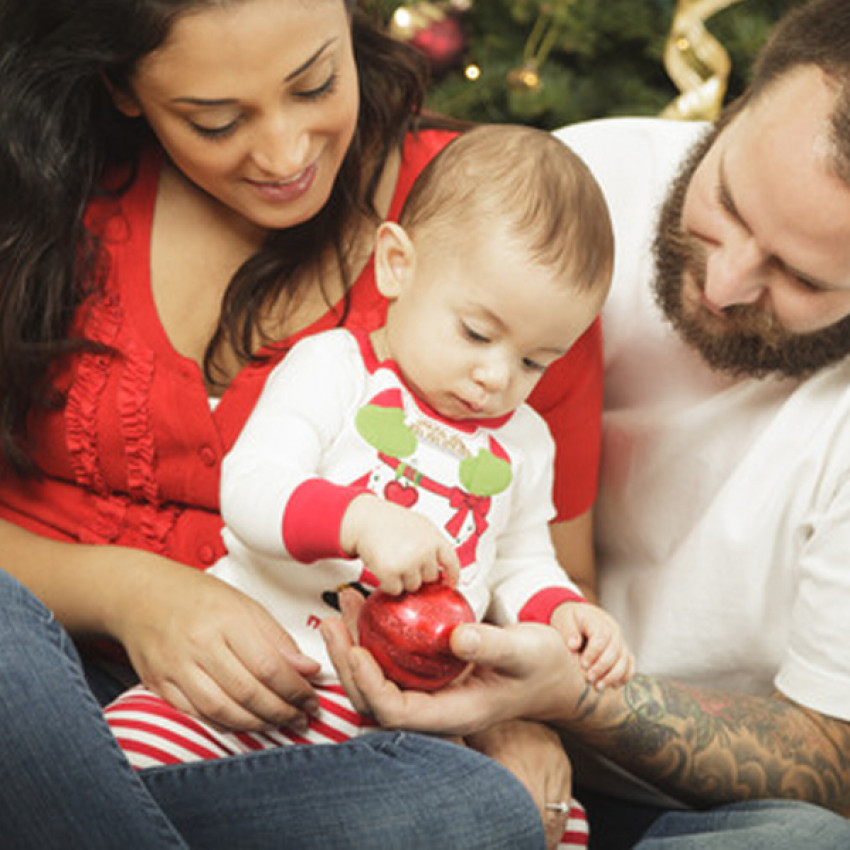 I have a 5 year old boy who has suffered from tummy issues since he was a baby including gastro-esophageal reflux for this we used Colic Calm this was amazing not only for him but for our family. Recently we have discovered his reflux is still present and is aggravated not only by acid foods but by dairy products with high lactose and high fat content. In desperation I emailed Colic Calm people to see if there was anything i could used for him (as we were having to use some medication which wasn't ideal) they recommended Tummy Calm, I purchased some the next day and with in hours he was back to his normal self we have been using it twice daily since. Our GP was also relieved this product worked as well because the medication we were using was not ideal on a child of his age. Thank you Tummy Calm our house will always have tummy calm in our medicine cabinet. A truly great product .
Wendy Williams
New Zealand
Goddess has been complaining about her stomach aches since she could talk. She cried 18 hours a day when she was a baby and now we wonder if it was a stomach problem. When we were asked to give Tummy Calm a try we figured, why not! We had nothing to lose and everything to gain.
We gave it to her the first time she complained. She loved it. We asked if it helped, and she said yes. Only one problem. She asks for it all the time now and complains more. I wondered why and finally had to try it myself. Well…now I know why…it tastes great! Who could blame her? I would want to take it every day too. So, I researched a bit….it won't hurt her to take it and if it helps, even better. She says that it does"
Maria G.
Greenwood Lake, NY
I am over 50 years of age, and for the past 5 years have suffered discomfort in the stomach as a result of my body's changing tolerance to certain foods, or to stress and have had regular bloating, feeling constantly over-full and pain. I have used Tummy Calm for nearly 2 years now, and find that it has fantastic results in quickly easing symptoms. I now have other members of my family using it when needed, again with relief in less than 30 minutes. It's brilliant!
Denise L.
Lower Hutt, New Zealand
Thanks for another awesome product! We loved Colic Calm when our daughter was a newborn. Now she's graduated to Tummy Calm. We appreciate the quality and Ashlei loves the still yummy taste.
Tamsin E.
Vero Beach, FL
My 2 year old still gets hiccups as often as she did in the womb. Tummy Calm works like a charm every time.
Helen B.
Minneapolis, MN
We used it about two weeks ago for teething and I was so glad to have it on hand. Jace was working on his eye teeth (three of them were coming in at once!) and he was miserable! It was an easy to use 'remedy' and worked pretty fast. I like that it is natural and fast-acting.
Lisa R.
Pine Hill, NJ
My little man has had an upset stomach and diarrhea from teething. Tummy Calm has made all the difference in the world. Still can't wait to get through this!
Samantha K.
Hooksett, NH
My sons and I appreciate the information on gas your website. Really helpful in understanding causes and great preventive tips for us all. Thanks for giving us much more than just a quick fix as wonderful as it is.
Trent O.
Morrisville, PA
My husband and I discovered activated charcoal in Indonesia for our own issues so it makes sense to us that it will help our kids, too. Tummy Calm has been so helpful to have around. When I had some problems last night, my kids told me I could have some of their Tummy Calm. I know first-hand how fast it works now. Thank you!
Paulina T.
Albuquerque, NM
Simethicone just doesn't work for Miles. Our pediatrician warned us it probably wouldn't. He said nothing really does, you just have to wait until gas passes. I am taking Tummy Calm to show him next week. Hopefully, he will be half as excited as we are. Surely a lot of kids could use this!
Suzie M.
Hartford, CT
I am a big believer in trying natural products first. I hope more parents will give this to their kids when they complain about stomachaches. Now if only diets could change for the better…
Patrick D.
Carson City, NV
I am flabbergasted at how fast this works. My daughter Melanie usually has to lie down in a fetal position for over 20 minutes when she gets tummy aches until things move and she feels relieved. It is hard to see her in pain because she gets so upset. She has always had a sensitive stomach. We are both so happy we found Tummy Calm.
Anne C.
Yardville, NJ
I spent a lot of time researching to see if I could find a wholesome cure for my twins. They are forever complaining about stomach aches. Thank you for having a guarantee. I figured I had nothing to lose so we tried it and what a success. Endless thanks to you.
Deborah L.
Montgomery , AL
With what kids eat these days (usually soda and Cheetos at the inner city school where I teach!), it's surprising they're not always doubled up in pain. I like it that you recommend dietary changes as well as providing a solution. Thank you very much.
Alba S.
Los Angeles, CA
This is a seriously smart alternative. Lord knows we need it!
Megan W.
Austin, TX
My ten year old suffers from upset stomach a lot. Probably from all the pressure at school. Our family doctors says it's nerves. Tummy Calm is the only thing that we have tried that helps.
Cindy G.
Ann Arbor, MI
Thank you for making a product that not only really works fast but tastes so good. Carly spits out anything with an herbal taste. Thank goodness yours is sweet, delicious and non-herbal. I don't want to fight with her to take anything when she is already crying.
Rita D.
Pittsburg, PA
My son has always had a super sensitive stomach which is why he is so picky, I guess. He was intrigues when he saw his older sister try Tummy Calm. She is his "tester" and gave it the thumbs up for her hiccups. Now my son likes it, too. Yay! Big victory for us all.
Angela C.
Hilton Head, SC
I am so glad you use xylitol for a sweetener in Tummy Calm, too. We use fluoride-free toothpaste with xylitol and chew xylitol gum because we know about the dental benefits. It is rare a product has so many good things in it. Many thanks.
Francesca E.
Seattle, WA
We have struck gold. Worth every penny. Only wish it had been around when my teenagers were little.
Marlene H.
Milwaukee, WI
Thank you for this wonderful creation. At first I thought it was too good to be true but I am your biggest believer. And ambassador now.
Sara D.
Redondo Beach, CA
We must have the gassiest kids in the world. I joke about it but it is embarrassing for them. I tell them not to hold it in. Go to the bathroom. But they say they can't always do that and that they get stomach aches from waiting. Tummy Calm seems to reduce the gas in the first place. Phew!
Lisa F.
Fayetteville, GA
Sandro has really bad gas and discomfort about 3 times a week. He missed out on a lot of fun activities because of it. I was at CVS and found Tummy Calm in the gas section and decided to try it. Wow!!! Fantastic product! I am so happy we found it before summer.
Kim G.
Boise, ID
When our kiddos are sick, we always like to try a homeopathic remedy before OTC drugs so we were excited to get to try Tummy Calm. We don't generally have a stomach pain medicine on hand because neither of our kiddos like the pink stuff and we just haven't found anything that actually works. Usually, we just give them a little clear, bubbly soda. That doesn't always work and of course, is usually loaded with extra sugars. I am excited and relieved to say that Tummy Calm has been the answer to our stomachache woes. A has used it twice since we received it for review and both times it has worked quickly to make her stomach feel better. What a relief! Tummy Calm will be a staple in our medicine cabinet from now on:)
Christin B.
Tummy Calm is single handedly saving my sanity! My baby – almost 7 weeks old – has had gas troubles in her tummy since the day we brought her home. She would scream out in pain and nothing I tried would really help her. I was doing Infacol drops religiously and it just didn't seem to do the trick. Plus I was pumping her full of junk and I just didn't love that. I tried every single gas remedy I could think of. Nothing helped. The day before yesterday, after she screamed in pain for two days despite my best efforts to help her, I came across Tummy Calm in an internet search on baby gas relief. I went out to CVS and got some, gave her a dose when I got home, and she is a different baby! She's so much more pleasant when she's comfortable.
THANK YOU Tummy Calm!
Mimi M.
Just got this at CVS tonight. Trying everything for my 18-month-old screaming and crying nothing was working for his gas. Went to CVS to see what I can do for my son's gas. They gave me Tummy Calm. I gave it to my son within 10 mins after giving him Tummy Calm he stop crying and went to sleep. I looked at the box and told my sister best $ spent and will be using this more. Works fast which is great. I was feeling hopeless when my son was crying and kicking from his gas. he was able to go back to sleep. Thank you for working great and fast. Will get sleep now that my twins are feeling better.
Rossana S.
My 7-week old son has had trouble with his tummy. Gas/poop. Crying and also weeping little…Dr said extra water than Maalax…but I also tried chamomile tea and prune juice (i prefer natural stuff) and had the Gas-X nothing seemed to relieve the pain. I saw this on the shelf and was like I'll try it! Gave it to him a little before his 9pm feeding and he slept for 6 hours!!! He usually sleeps 3. It's an amazing feeling to have a 6 hour stretch of sleep again!!! Thank you tummy calm! Now let's pray for poop!
Heather C.
I have been using this product for approximately a week now and it works wonders in about a minute. My baby almost never has prolonged gas issues and if he seems uncomfortable and unable to get it out, I give him Tummy Calm and the rest of the night is smooth sailing.
I will definitely keep a stock of Tummy Calm in the house for my son and recommend it to my friends that are also having babies. This is a truly a wonderful, pure and natural gas relief product for babies, and I am excited that I can also use this on him when he is a toddler and throughout his childhood to help with upset stomach, bloating or any tummy issues he may encounter!
Arin
Tummy is great for gas and bloating it is also good for hiccups, teething and upset stomachs. We used it about two weeks ago for teething and I was so glad to have it on hand. Jace was working on his eye teeth (three of them were coming in at once!) and he was miserable! It was an easy to use 'remedy' and worked pretty fast. I like that it is natural and fast-acting.
Lisa
Colic Calm has worked wonders for my patients and my own children. I am thrilled that Tummy Calm is now available.
G. LeJeune, Pediatrician
Shreveport, LA
My son doesn't always make the best dietary choices and suffers from a nervous stomach at school. Tummy Calm is a huge source of relief.
M. Van Alton
Chicago, IL
Gas pains can be very painful. Not any more! Everyone in our family loves Tummy Calm.
S. Samuelson
New York, NY
My three week old has been miserable with an upset stomach all day. Screaming and crying and very gassy. Finally out of desperation I made a trip to CVS. They didn't have Colic Calm but did have Tummy Calm. I bought a bottle and tried it. My sweet baby is finally resting in my arms. Thank you so much. It was so hard to see her so uncomfortable. This is a great product!
Molly K.
We have tried quite a few different gas relief drops for our babies and nothing has come close to giving them as much lasting relief as this medicine. Within a few seconds, they instantly calm down and settle down to sleep. It is expensive, but very, very worth it. We were hesitant to try it at first because it was homeopathic, after using a simethicone based medication before for our infants. We're very happy we switched! The medication itself is slightly sweet, which helps when the babies are being fussy (a fussy baby isn't going to eat something willingly if it doesn't taste good, especially if they're cranky to begin with). The only downside is it is dark in colour, which can cause staining on clothing or bedding if you aren't careful while giving to your baby or the baby dribbles some out of their mouth. Overall, no other negatives to this product. We will be buying it again!
Millie M.
I wanted to send you an email to let you know how much we LOVE Tummy Calm! Our daughter is very sensitive to what I eat. I cannot eat dairy, soy and acidic fruits. Even in doing this she still has her nights where something is bothering her tummy. The results from these drops are amazing! They typically work within 5-10 min. We had tried many other "natural" drops and resorted to the traditional gas drops. Even then at times, they didn't seem to completely help her. These drops are the only thing that gives her almost instant relief!
Now that she has started teething these have been a lifesaver once again! She has been wanting to eat every hour during the day just to have some relief. She was wanting to eat constantly and spit up after each feeding. Today, exhausted, I gave her some Tummy Calm drops because she was wanting to eat once again after just being fed an hour earlier. She is currently asleep and has been asleep for almost a half hour! This doesn't sound like much, but I haven't been able to get her to take a nap in a few days without her nursing while doing so.
I cannot say it enough, THANK YOU for such an amazing product! We are loyal customers and will share this will all of our friends!
Kayla
These are miracle drops for us. Instant relief for my 11 mo old!
Jeryl N.
My boy gets stomach upset with teething and Tummy Calm is a godsend!
Karen B.
I am a HUGE fan of Tummy Calm! Since our son was born, he would wake around 4 a.m. with horrible gas (and he would stay up grunting and twisting until around 6 a.m.). We tried everything to try to eliminate it, including Simethicone double dosed per my pediatricians recommendation, without success. I Googled infant gas and stumbled across your useful website and thought it was worth a shot to try it. The first time we gave him the tummy calm at 4 a.m. he was relaxed and asleep by 4:05 a.m.! I was in awe! Since then we have had equally good success with it for gas. Then, the past two days we have been battling with teething pain, reluctance to eat, and broken sleep patterns. I read on the box it helps with teething and gave him a dose last night. Promptly after the dosage, he quit fussing and he ate his first large meal of the day and fell asleep for 7 hours straight (he is going on 4 months old). Tummy Calm is a must have for every medicine cabinet for anyone who has an infant! Great stuff!!
Julie L.
Thank you again for providing comfort to my son! Tummy calm certainly works miracles. I do use it myself for tummy issues as well… Can't wait for gastro calm to hit my local Walgreens.
Bristol O'Rourke
My little guy has had gas issues and colic right from the get go. Colic calm has been a real life saver… I suggest it to all my mommy friends over the standard gas drops!
Tyler Colleen White
I just wanted to congratulate you on your fantastic product. We have used Tummy Calm for quite some time now for our little boy and it relieves him pretty much instantly every time! I was very apprehensive about using any of the commercial products out there on supermarket shelves and was so happy to have found yours (my Mum discovered it for me) and to know I was using a homeopathic remedy for him. Well done!!
Kylie Montesanti